Gold: unofficial second Turkish currency?
News (Advertising) Arnulf Hinkel, financial journalist – 22.10.2020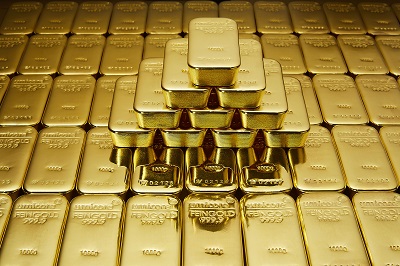 Before the VAT reduction in July initially neutralised the inflation rate in Germany and later drove it below zero, the inflation rate in the first half of 2020 ranged between 0.6 and 1.7 per cent. According to the "comdirect Realzins-Radar," a real interest rate report by German bank comdirect, this meant a loss in value of German savings deposits of no less than €12.9 billion within the specified period. While this is most certainly an annoying development in the eyes of German savers, it pales in comparison to what Turkish savers and entrepreneurs have to struggle with.
"Interest enemy" Erdogan vs. CBT
In September 2020, the Turkish central bank CBT raised the key interest rate from 8.25 to 10.25 per cent – much to the displeasure of the self-proclaimed "interest enemy" President Erdogan, who quite rightly has been fearing this could further weaken the Turkish economy. For some time, Turkey has not only been struggling with an economic crisis, but also with the rapid decline of the lira. Over the past year, the inflation rate in Turkey has been fluctuating between 9.25 per cent in September 2019 and 11.75 per cent in September 2020. This is an enormous burden not only for companies having to service loans in foreign currencies but also for consumers fearing for their savings.
Gold is gaining in importance as an alternative currency
In recent years, Turkey has seen a steady increase of gold as an everyday means of payment. Moreover, according to a report by German news magazine "Focus", Turkish consumers are investing more and more of their savings in gold and foreign currencies such as the euro or US dollar, and many are even selling their houses and cars to invest the proceeds in gold. This development comes as no surprise: while in 2020, the value of gold in euro rose by 18 per cent until the end of September, it gained over 73 per cent in Turkish lira over the same period, according to the German gold news portal "Goldseiten.de". As the use of gold as a currency is common in Turkey, it not only serves as a tried and tested store of value, but is also gaining importance in other ways.