Gold: how reliable are price forecasts?
News Arnulf Hinkel, Financial Journalist – 11.04.2023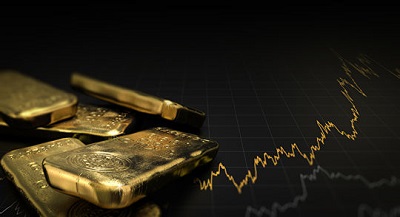 Gold is an investment like no other: due to the precious metal's dual role as commodity and investment, analysts must factor in a wider range of parameters for price forecasts than for, say, a single stock. In addition, events may occur which commodity experts cannot possibly foresee, such as in recent history the Coronavirus pandemic and the Russian invasion of Ukraine. We are therefore looking into the question of whether professional forecasts for investors can be useful.
Looking back at gold price forecasts past
Based on the combined analyst opinions gathered among numerous market participants regarding gold performance in the Precious Metals Forecast Survey, which is published annually by the London Market Bullion Association, it is possible to compare the average price forecasts with the actual price development. While these numbers give no indication of the individual forecasts' reliability, we will take a sample look at the six years from 2015 to 2019, when analysts were on average too optimistic twice, in 2015 and 2018. The other three years saw the forecasts exceeded by the actual gold price development, in some cases significantly. For 2019, the forecast average of 1,311 US$ per ounce was also clearly below the average closing price of 1,393.34.
Forecasts and investor opinions until the second half of 2023
Since the US gold price recently regained the 2,000 US$ mark and currently trades only slightly lower, sentiment among gold investors is predominantly positive. Bank of America analysts are already expecting 2,100 US$ per ounce by the end of H2 2023, according to Kitco Weekly. The sentiment among Eurozone gold investors is similarly positive: 83 per cent of visitors to the website goldpreis.de expect a price of over 73 € per gram by 1 July 2023, while 17 per cent expect the gold price to drop to 57 €. Unfortunately, we will have to wait until after the fact for the answer to the question of who will be proven right.