Germany's largest safe in Dortmund
News (Advertising) Arnulf Hinkel, financial journalist – 14.10.2019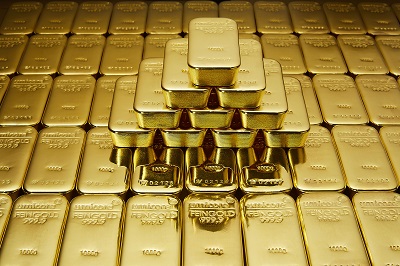 The new building complex of the German central bank Bundesbank was supposed to go into operation in early 2019, but probably will not do so before 2020. Since 2014, a former German army site is being transformed into Germany's largest money storage facility. The total cost will exceed €300 million, and to complete Europe's most modern high-security site, 45,000 cubic metres of concrete and 7,000 tonnes of steel are needed, according to the Bundesbank.
"Pott Knox" is the size of eleven football pitches
It is clear that in a region that is as much characterised by football enthusiasm as by coal mining, the size of the Bundesbank's new money storage facility is not measured in square metres but in football pitches: "Pott Knox", as Dortmund locals have lovingly named their latest attraction after the region commonly referred to as the Ruhrpott and the FED's Fort Knox, is 79,000 square metres in size. The actual safe, whose exact location within the property is top secret, is "merely" the size of 25 single-family homes. At Pott Knox, around 200 employees will check the authenticity of cash every day, sort it, clean it and return it to the cash cycle.
Germany's largest gold store remains in Frankfurt/Main
In 2013, 70 per cent of Germany's gold reserves were still stored abroad. In a large-scale recall operation, over 300 tonnes of gold from New York and all of the 374 tonnes from Paris were relocated to Frankfurt, where 1,170 tonnes (as of 31 December 2018) are now stored as part of the Bundesbank's currency reserves. Together with the 1,236 tonnes remaining in New York and the 423 tonnes stored in London, the German gold reserves comprise 3,370 tonnes*, making Germany the nation with the second-largest gold reserves after the US. Gold bars account for 69.2 per cent* of the Bundesbank's total foreign reserves. This share is exceeded only by the US, where it is 73.9 per cent*.

* Source of all foreign reserves data: "World Official Gold Holdings" provided by the World Gold Council, January 2019