ETF gold holdings start 2020 at all-time high
News (Advertising) Arnulf Hinkel, Financial journalist – 16.01.2020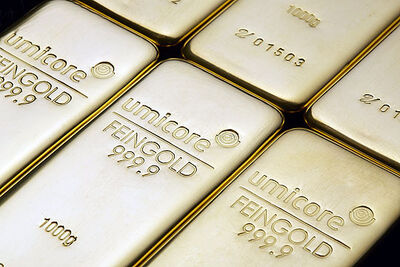 According to the World Gold Council, gold-backed ETFs and ETC holdings reached a record level of 2881.2 tonnes at the end of 2019. Global gold-backed assets under management increased by 37 per cent in US dollars as a result of a 14 per cent rise in gold demand combined with an 18.4 per cent gold price increase. The gold rally, which had started in the fourth quarter of 2018, gained further momentum in 2019.
US and Europe dominated gold demand in 2019
At 14.4 per cent or 206.2 tonnes of inflows, the US again topped all other regions, with Europe a close second with net inflows of 187.9 tonnes or 13.6 percent. In Asia, the standstill turned out to be ostensible: while China recorded slight outflows of -3.3 per cent, demand for gold in Hong Kong increased by 15 per cent. India came in last at -13.2 per cent, while gold demand in the rest of the world increased by 16.3 per cent, amounting to a total of just 6.3 tonnes of gold.
Low base rates and US elections likely to support gold price
Unresolved geopolitical tensions alongside central banks' likely continuation of low or negative interest rate policies will support the gold price, as will the run-up to the US presidential elections in early November 2020. If Trump remains president, ongoing geopolitical turbulence can be expected. Should the US and China reach a trade agreement, tensions would be eased, in turn dampening gold demand in general. However, private demand for gold in China, which virtually came to a standstill during the trade war, could rebound. Whatever happens in 2020, gold will certainly play a central role as a safe haven.