Figure of the month: 1,478.1 tonnes
News (Advertising) Arnulf Hinkel, financial journalist – 01.05.2020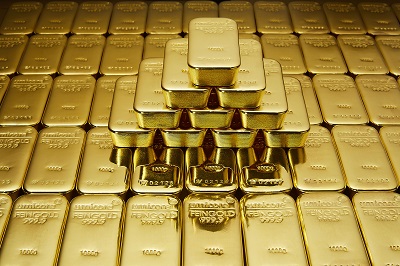 According to the latest data published by the World Gold Council, (as of 24 April 2020), the Europe-wide holdings in all gold-backed ETFs and ETCs amount to over 1,478 tonnes. Since the beginning of the year, this marks a 165 tonne rise and a growth rate of 12.56 per cent. A smaller amount of gold is currently deposited in ETFs and ETCs in Europe than in the US, where gold holdings are the highest internationally at 1,699.8 tonnes. However, European exchange-traded gold-backed funds and commodities account for nearly 45 per cent of the 3,333.3 tonnes of the gold holdings managed in ETFs and ETCs globally.
UK clearly ahead of all other European countries
With gold holdings at 693.2 tonnes, the UK not only spearheads investments in gold-backed ETFs and ETCs. It has also seen this year's highest level of inflows thus far, at 110.9 tonnes of gold – almost exactly one quarter of global inflows this year. Within Europe, Germany comes in second with inflows of 382.1 tonnes of gold managed in ETCs.
Value of Xetra-Gold holdings near €11 billion
As of 24 April 2020, 212.6 tonnes of gold were deposited as physical collateral for Xetra-Gold ETCs – the highest level since the bearer note's introduction. Deutsche Börse Commodities gold holdings thus exceed the gold reserves of 78 of the 100 countries and institutions with the largest currency reserves in gold. The central bank gold holdings of countries such as South Korea, Romania, Iraq, Kuwait or Indonesia are less than half the amount invested in Xetra-Gold by European private and institutional investors.
At a gold price of €51.22 per gram, the 212.6 tonnes equalled €10.89 billion on the reporting date. In March 2010, Deutsche Börse Commodities reported Xetra-Gold assets under management worth €1 billion, and gold holdings of 38.5 tonnes. At the time, the gold price stood at €26.75 per gram.