Central banks intensify gold purchases
News Arnulf Hinkel, Financial Journalist – 22.02.2022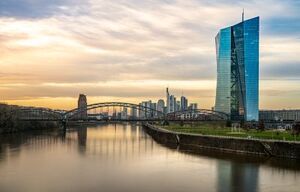 In 2021, central banks worldwide bought 82 per cent more gold year-on-year, an increase of 463.1 tonnes. Major buyers China and Russia have been significantly expanding their gold reserves since the middle of the last decade. Emerging countries' central banks have also upped their gold holdings in recent years. For 2021, the World Gold Council sees a trend reversal towards increasing purchases, also driven by industrial countries.
Largest global gold reserves in almost 30 years
The gold reserves of central banks have been continuously increasing for the past 12 years. During this time, gold holdings have grown by 5,692 tonnes. With almost 35,600 tonnes in early 2022, according to the International Monetary Fund, central bank vaults are currently storing the largest gold reserves since 1992. According to the latest World Gold Council "Gold Demand Trends", Thailand was the top gold buyer in 2021 with 90.2 tonnes, followed by India at 77.42 and Hungary at 62.98. A total of 15 central banks increased their foreign currency reserves by more than one tonne of gold in 2021.
Numerous central banks prefer gold to US dollar
Emerging economies in particular are highly dependent on the US dollar, which weakens its protective function against foreign currency risks. Gold, on the other hand, is an effective hedging instrument because of its pronounced negative correlation to the US currency. However, there is another reason for numerous central banks' partial reallocation of their foreign currency reserve portfolios: in terms of long-term purchasing power, gold is clearly superior to the US dollar. According to a study by the precious metals company Solit Kapital, the US dollar has lost more than 80 per cent of its purchasing power against gold over the last 21 years.