What are gold prices driven by these days?
News (Advertising) Arnulf Hinkel, financial journalist – 24.03.2020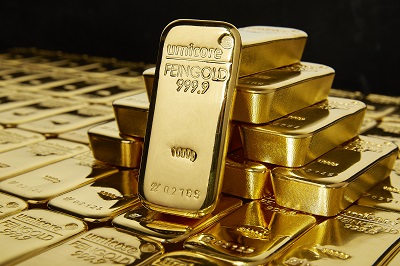 Investors have likely been amazed in view of the past two weeks' development on the gold market. Despite a global crisis situation caused by COVID-19 and significant slumps across the stock markets, the gold price also declined, albeit by far not as dramatically as major stock indices. A Fed key interest rate cut usually positively impacts the gold price. The recent decision however fuelled capital market uncertainty, and has apparently failed to support the gold price. So what happened?
Futures markets are key to gold price development
The immediate reason for the price decline of gold lies in the futures markets. A number of institutional investors liquidated their gold positions to cover those in futures contracts which were on market call. Still, demand for gold, typical in crisis situations, has not suffered in any way. Gold dealers in many countries are quick to confirm that both online and locally, a number of gold suppliers are currently struggling to meet demand.
Long-term factors also influence gold price
A major advantage of gold is its mostly extremely low correlation to most other asset classes. In the short to medium term, however, the price of gold reacts to the development of real interest rates as well as to certain currencies, especially the US dollar, with which gold has a strong negative correlation. In times of crisis on the capital markets or geopolitical tensions, demand for the precious metal usually increases, as its value remains stable even in the face of decreasing stock prices. In the long term, however, gold demand is also influenced by the development of national wealth and economic expansion of countries or regions. The recent extensive gold price rally occurred in times of bullish stock markets, and for good reason. The status of gold as a safe haven is by no means called into question amid the corona crisis: compared to other asset classes, even to government bonds, gold has proven extremely stable and, according to the World Gold Council, outperformed most other asset classes in 2020 – in spite of the recent losses.