Waiting for US labour market data
Market report Michael Blumenroth – 03.09.2021
Weekly market report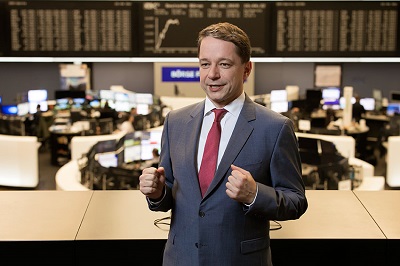 The week's gold price development has been completely unspectacular. Last Friday still saw strong movement, as the prices of the precious metal fluctuated quite strongly during the speech of US Federal Reserve governor Jerome Powell. The markets interpreted Powell's statements to mean that the US monetary watchdogs would continue their policy for some time to come. In the run-up, a number of Fed members had expressed their wish to gradually step on the monetary policy brakes; the Fed governor took some of the wind out of their sails.
Weaker US dollar and low capital market interest rates
After Monday's holiday in London, gold prices have been trading sideways, supported by the slightly weaker US dollar and US capital market interest rates. The market focused entirely on the US labour market report, due for release today. Analysts expect robust job growth and a further decline in the unemployment rate.
Gold price weekly recap
Gold initially fell from 1,802 US$ per ounce to 1,785 in the afternoon at the start of Powell's speech last Friday morning, but climbed upwards to 1,819 in the evening. It remained flat throughout the week in a range between 1,823 and 1,803, kicking off the day this morning at 1,812 US$.
The further rise of the euro against the US dollar somewhat slowed down the price of Xetra-Gold. Within regular trading, it dropped from 49.30 € per gram last Friday to 49.00 on the same day and climbed to a weekly high of 49.55 on Monday. At the opening of trading today, it is likely to be trading around 49.05 due to the euro's firmer exchange rate.
What lies ahead? Following the US labour market report, New York traders will be treating themselves to a bank holiday on Monday. A highlight of the coming week is likely to be the ECB meeting.
I wish all readers a happy late summer weekend.