Turnaround for gold prices
Market report Michael Blumenroth – 04.10.2019
Weekly market report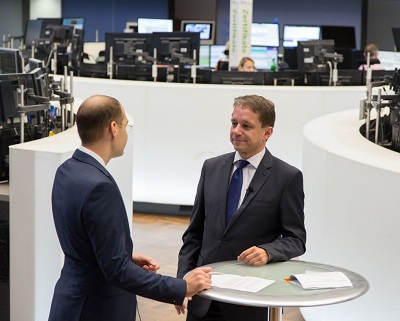 While things still looked bleak for those favouring high gold prices when the final draft of this text was written on Monday, and even more so on Tuesday, there has been a dramatic turnaround in sentiment on the markets since then.
The revaluation of risks in the financial markets was triggered by surprisingly poor data from a high-profile leading indicator – the ISM index from the USA. This purchasing managers' index for the US manufacturing sector fell further on Tuesday to an area that historically signals a future recession. The ISM index for non-manufacturing activity in the US was also disappointing yesterday, after the euro zone's purchasing managers' index for services had previously been worse than expected.
This led to familiar trading patterns; investors are now pricing in further Fed rate cuts with a significantly higher probability than in the days before, which caused US government bond yields to decline sharply from Tuesday. Lower market interest rates / yields in the US obviously also exert pressure on the value of the US dollar. And the two phenomena together usually tend to boost gold prices.
It was no different this time.
In USD, gold traded around $1,491 per ounce on Monday morning of this week, and fell to its weekly low of $1,459.25 per ounce on Tuesday morning, which was below the chart's support zone. This usually means more problems for gold prices. This time, however, the gold price was able to turn 180 degrees given the reasons mentioned above. After the weak ISM data on Tuesday, the price of gold climbed back to $1,487 per ounce. Wednesday saw a rise to over $1,500 per ounce, and after the disappointing ISM data for the services sector was released, the price of gold actually returned to $1,519.50 per ounce. The most precious of all metals is trading a little lower this morning, at $1,509 per ounce.
After the disappointing US data, the euro recovered from its two and a half half-year low against the US dollar, climbing back up to the EUR/USD 1.09 mark. The Xetra gold price initially fell from €43.85 per gram on Monday morning to €43.05 per gram on Tuesday morning. It rose again following the weak US economic data, reaching €44.26 per gram this morning. The current price is around €44.23 per gram.
US labour market data is due to be reported this afternoon, and the focus next week is likely to be on the planned resumption of trade talks between the US and China on Thursday and Friday.
I wish all readers a relaxing autumn weekend.