Surging gold demand in Q3 2022
News Arnulf Hinkel, Financial Journalist – 07.11.2022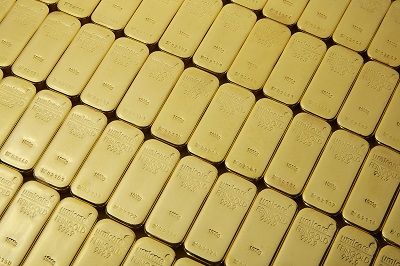 Institutional investors' activities in the third quarter of 2022, especially in the US, were driven by the significant key interest rate hikes. Among private investors around the world, high inflation rates dominated gold demand. Although the gold price in US dollars continued to weaken in the third quarter, a recent World Gold Council survey has shown that 87 per cent of US private investors consider the precious metal a long-term store of value and crisis protection. 50 per cent of the respondents stated their intention to buy gold within the next 12 months.
Gold demand up 28 per cent compared to Q3 2021
According to the World Gold Council, global gold demand was 28 per cent higher than in the same quarter last year – the largest quarterly increase since 2011. Year-to-date gold demand was up 18 per cent compared to the same period last year, with private investors primarily responsible for the surge in demand. Institutional investors, on the other hand, who prefer to invest in gold-backed ETFs and ETCs due to the higher cost efficiency, sold some of their gold investments. Gold-backed ETFs recorded strong outflows in Q3 2022, at 149 tonnes in the US and 55 tonnes in the UK. Elsewhere in Europe, outflows were limited to 23 tonnes.
Central banks increase gold purchases by more than 300 per cent
Compared to Q3 2021, central banks around the world increased their gold reserves by almost 400 tonnes in Q3 2022, hitting a record high at more than three times the amount of the same quarter last year. Year-to-date net gold purchases by central banks amounted to 673 tonnes. Gold purchases in the first three quarters of 2022 have thus surpassed overall annual gold purchases since 1967, a year which – according to data published by the US State Department Global Financial Management System – remains unmatched to date with its purchasing volume of 1,404 tonnes.