Strong market movements keep demand for gold high
Market report Michael Blumenroth – 16.08.2019
Weekly market report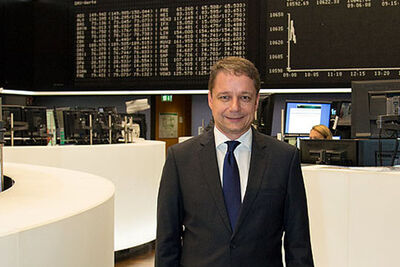 Once again, the almost unbelievable developments on the bond markets and the US-Chinese trade conflict have been the focus of attention throughout the week.
Tuesday saw a slight easing of the situation due to the announcement of a postponement of US tariffs on some Chinese exports. Mobile phones, computer monitors, certain toys and clothing will be subject to the customs duties from 15 December instead of 1 September to avoid any negative impact on holiday shopping, which would hit an important group directly – US consumers. The government fears that consumers could express their displeasure by voting against the current president in the upcoming US presidential election in November 2020.
Weak economic data from China and Germany
Any euphoria on the stock markets regarding this postponement only lasted one afternoon and evening. On Wednesday morning, economic data from China remained below expectations. In particular, growth in Chinese industrial output fell to its slowest rate in 17 years. And after the (expected) decline in GDP for the second quarter was confirmed for Germany, recession fears dominated the markets from Wednesday morning to Thursday afternoon, most clearly indicated in the 3 per cent slide of US stocks on Wednesday and the sharp fall of US Treasuries.
Inverse US yield curve sends recession signals
In the US, yields on ten-year US government bonds fell below the yield on two-year US Treasuries for the first time since 2007. Many market observers fear this so-called inverse yield curve is an early signal that a recession is likely to follow within 6 to 24 months. In addition, yields on 30-year Treasuries dipped below the 2 per cent mark for the first time in their history; yields on 30-year Bunds fell to -0.26 percent and those on 10-year Bunds receded to just under -0.72 percent. Minus – unbelievable.
With US economic data above expectations yesterday, the stock and bond markets began to ease somewhat. Slight panic, albeit temporary, on the stock markets and yields at record lows make for an environment in which gold tends to thrive.
Gold in US dollars up 1 per cent week-on-week
In US dollars, gold traded at 1,500 $/ounce on Thursday morning last week. By Tuesday morning, it was mostly close to 1,500 $/ounce before a fast wave of buying activity spurred it to the new six-year high of just under 1,535 $/ounce. After the partial postponement of the US tariffs was announced, gold lost just under $55 and dropped to 1,480 $/ounce in temporarily chaotic and illiquid trading. However, a few minutes later it recovered to $1,505/ounce, making up for half of the losses. With yields almost collapsing worldwide, the gold price rebounded and has since been trading mostly around 1,520 $/ounce. It currently stands somewhat lower at 1,515 $/ounce, which is exactly one per cent higher than last Friday.
Euro gold price also up
After not moving against the US dollar at all for a long time, the euro has been weakening somewhat since Wednesday evening, when it slipped below the 1.11 €/US$ mark; Xetra-Gold, accordingly, is also slightly more expensive.
From 42.95 €/gram on Thursday morning last week, the price of Xetra-Gold had climbed to 44.00 €/gram by Tuesday afternoon. When the US dollar gold price plummeted, Xetra-Gold followed suit and hit its weekly low at 42.65 €/gram. With the recovery of gold prices and the weaker euro, Xetra-Gold rose to a new cyclical high of 44.05 €/gram yesterday afternoon. This morning, Xetra-Gold kicked off trading at 43.95 €/gram.
The gold price may continue to trace bond and stock market developments. A sense of calm seems to have taken over this morning. The feeling might, however, prove deceptive, as we have seen on Tuesday afternoon.
To conclude this volatile week I wish all readers a relaxing weekend.