Rethinking the markets
Market report Michael Blumenroth – 26.05.2023
Weekly Market Report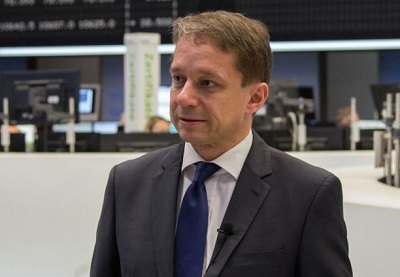 Following the last Fed meeting at the beginning of May, the markets temporarily assumed that the US central bank had come to the end of its interest rate hike path. Over the course of the week, however, they changed their minds. The probabilities priced into the interest rate futures markets increased successively, until last night another rate hike in either June or July was once again broadly priced in. Even more importantly, the interest rate cuts for the second half of the year, which had long been priced into the money markets, were to a large extent priced out again. As a consequence of both, US government bond yields continued to rise – those of ten-year bonds on nine out of the last ten days.
This development also widened the gap between US and European, especially German, government bonds, which in turn also benefitted the US dollar. It rose to an eight-week high of 1.0707 US$ per € and also appreciated significantly against many other currencies.
Gold under competitive pressure
Signs of a further escalation in the dispute over raising the debt ceiling in the US might have supported gold prices, but as the week progressed, both parties' willingness to compromise became stronger. Unexpectedly high inflation data from the UK indicated that inflation there is far from defeated (neither is it in other countries), which might have supported gold prices. However, the subsequent 0.40 percentage point rise in UK two-year government bond yields demonstrated that continued high upward pressure on consumer prices is more likely to be met with yield rises in the bond markets than with rising gold prices. Short-term deposits in the US money market are currently earning more than five per cent interest – tough competition for an interest-free investment in gold. As a result, gold prices dropped by about one per cent this week.
Gold in US dollars and euros
While gold was still trading at 1,962 US$ per ounce on Friday morning of last week, it traded within a range of 1,980 to 1,960 until Wednesday afternoon. When the stock markets came under strong pressure on Wednesday, the yellow metal climbed once more to 1,985 due to its rising appeal as a safe haven. Alongside hopes for a compromise in the US debt dispute and capital market interest rates continuing to rise, the gold price slid down to 1,940 yesterday, but has since recovered slightly. At 8:00 this morning, gold traded at US$ 1,951 per ounce.
The Xetra-Gold price once again held up better due to the weaker euro. From 58.60 € per gram on Friday morning, it had risen to a one-week high of 59.15 by Wednesday but retraced its steps to around 58.20 in the afternoon. Xetra-Gold was expected to kick off trading this morning at around 58.45 € per gram.
Outlook: US debt dispute, central bank meetings
A deal in the US debt ceiling talks must be reached by the weekend, and then, if possible, be cast into law by the beginning of June. The markets will continue to focus on the development of capital market interest rates and expectations for the meetings of the Fed and the ECB in mid-June. On Monday, we will be afforded the rare pleasure of a simultaneous bank holiday in Frankfurt, London, and New York.
I wish all readers a happy and relaxing Whitsun weekend.