Quo vadis, gold? Three possible scenarios
News (Advertising) Arnulf Hinkel, financial journalist – 18.03.2021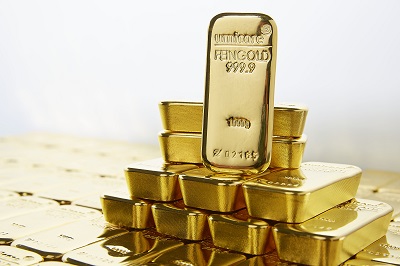 A fifth, updated and expanded edition of the Mercer report "Gold as an Asset Class for Institutional Investors" has recently been published. For the first time, it analyses the impact of the Coronavirus pandemic on gold demand. One of the study's observations is that gold demand not only dropped in 2020, but also shifted: while jewellery demand decreased by 700 tonnes, demand for ETFs/ETCs concurrently rose by almost 500 tonnes worldwide. Overall, the study thus sees the role of gold as a store of value and safe haven once again confirmed. It also places any doubts about the global monetary and economic system as an effect of the pandemic at the centre of three potential scenarios for gold price development.
Recession and inflation confirm investors' doubts
The first scenario: triggered by the Coronavirus pandemic, a significant economic crisis worldwide has been taking place while many states' continuing monetary easing policy has led to stagflation or inflation. In such a scenario, gold would be preferred to fiat currencies as a hedge against inflation, with the gold price increasing accordingly. In a second, mitigated form of this scenario, certain doubts about the global economic system might remain in the medium term, but a great recession does not occur. In this case, the gold price would only rise in the short term but remain at the level of slightly below 1,800 US$ per ounce in the medium term.
Growing global economy disproves investors' doubts
If economies around the world were to recover relatively quickly from the consequences of the pandemic, the gold price would be at risk of rapid decline, since in this third scenario the precious metal would be largely reduced to its role as a commodity, used primarily for jewellery production and industrial purposes. The authors of the Mercer report consider all three scenarios plausible and refrain from any statements regarding their probability. Also, the three scenarios are limited to the aftermath of the pandemic and do not include considerations regarding other future geopolitical or economic developments or crises.