Better luck in the second half of the year
Market report Michael Blumenroth – 02.07.2021
Weekly market report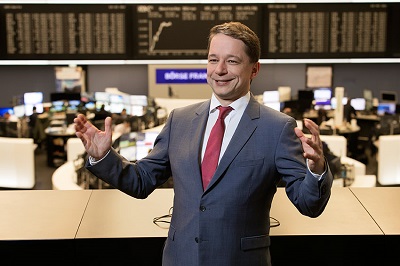 The second quarter saw a somewhat better run than the first; gold prices increased by almost four per cent from the beginning of April to the end of June. It is, however, still trading almost six per cent below its level at the beginning of the year. Under regular circumstances, the consumer price inflation rise, especially pronounced in the US, would have resulted in a gold price increase.
Instead, gold prices were consistently held back by – in relative terms – higher US nominal and real interest rates compared to the beginning of the year (real interest rates equal nominal interest rates minus expected inflation rate), as gold is not an interest-paying asset. On the other hand, as a result of the higher capital market interest rates, the US dollar also appreciated, which made gold more expensive outside the US currency area. In mid-June, the Fed had announced its shift towards interest rate hikes earlier than previously expected (possibly as early as 2022 or 2023 instead of 2024), which in turn dampened the gold price, previously on an upward trend.
US dollar and stock indices put pressure on gold
This week, it initially seemed as if market participants' attention was focused on the European Football Championship matches rather than their trading activities. Towards mid-week, month-end disposals took over. The US dollar gained, and in the US, the S&P500 and Nasdaq indices repeatedly reached new record highs on the stock markets. Gold, on the other hand, temporarily came under strong pressure on Tuesday, but has since been able to recover.
Weekly low for gold prices on Tuesday
The gold price climbed from 1,780 US$ per ounce last Friday morning to 1,790 on Friday afternoon. With the opening of trading in New York on Tuesday, it slipped to its weekly low of 1,751 for no apparent fundamental reason. By yesterday afternoon, the precious metal had recovered to 1,783. It currently trades slightly lighter, at around 1,780.
The price of Xetra-Gold benefited somewhat from the weaker euro/US dollar exchange rate. Within regular trading, it dropped from 47.95 € per gram last Friday to a weekly low of 47.35 on Tuesday afternoon, recovering to 48.30 yesterday afternoon and trading around that level at the opening of trading today.
This afternoon, the markets eagerly await the publication of the US labour market report for June, which could bring some movement to the markets before the long Fourth of July weekend in the US.
I wish all readers a relaxing weekend.