Market turbulence boosts gold price
Market report Michael Blumenroth – 17.03.2023
Weekly Market Report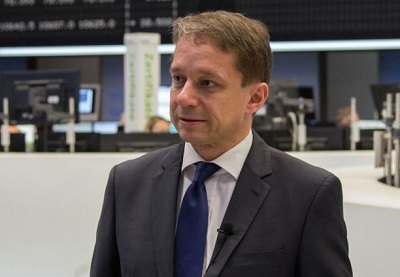 What a difference a week can make. While market participants were concerned last week that the central banks might overreach in terms of rate hikes, yesterday's ECB key interest rate increase of 0.50 percentage points was welcomed as a sign of strength and confidence in the stability of the financial markets.
What had happened? Two US regional banks' failures, which became known at the end of last week, had unsettled the markets. On Monday in particular, stocks and government bond yields went into a tailspin. Yields of two-year US Treasuries saw the biggest daily loss since 1982.
Fears of domino effect from collapse of US bank
On Wednesday, anxiety reached a new peak when the shares of a major Swiss bank lost about 30 per cent. Worries about the financial system had spilled over from the US to Europe, manifesting in strong losses across European stock exchanges. Two-year Bund yields suffered their largest daily setback since the start of data collection in 1990.
A change of direction for central banks?
The great uncertainties were also evident on the money market futures markets. In the middle of last week, markets were pricing in a Fed key interest rate increase of 1.00 percentage point by the end of 2023, but by the middle of this week, expectations had turned to key interest rate cuts for the second half of 2023 by around 1.00 percentage point.
The explanation is obvious: with market turbulence creating strong demand for supposedly safe havens, capital market interest rates dropped significantly. Both factors boosted gold prices with a substantial tailwind.
Gold in high demand
While gold still traded at 1,832 US$ per ounce on Friday morning last week, it took a mostly steady upward turn soon thereafter. At the peak of market turbulence on Wednesday afternoon, the precious metal was trading at 1,937. It slipped to 1,910 after the Swiss National Bank announced liquidity support for the financial sector in case of an emergency. Despite the somewhat friendlier mood on the stock markets and easing anxiety, gold remains in demand. This morning at 8:00, it traded at 1,830 US$ per ounce – almost US$100 higher than last Friday.
The Xetra-Gold price also gained significantly. From 55.60 € per gram last week, it had jumped to 59.05 by Wednesday afternoon. With yesterday's recovery of the Euro against the US Dollar, it gave up a (manageable) part of its gains and traded at 58.10. This morning, Xetra-Gold was expected to start trading slightly higher, at around 58.20 € per gram.
Markets will be watching upcoming Fed meeting closely
It will be interesting to see the financial markets' mood as the week comes to an end. Next Wednesday, the Fed may decide on an interest rate hike at its scheduled meeting. The financial markets are eagerly anticipating Governor Jerome Powell's subsequent press conference and his views on the current situation.
I wish all readers a happy spring weekend.