Is gold on track for a year-end rally?
Market report Michael Blumenroth – 27.12.2019
Market report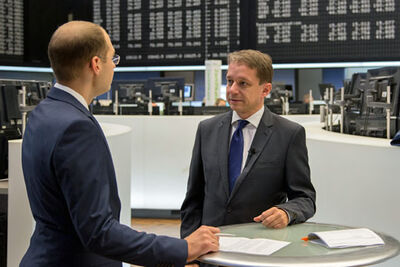 I originally planned to take the opportunity of today's commentary for a look back at 2019, on the assumption that the week would offer little to report. The past days have, however, been anything but boring, and the gold price fattened up significantly (alongside investors over Christmas dinner). I am therefore postponing my review until next week.
Portfolios stock up on gold
Interestingly, there was no obvious reason for the price gains. On the contrary, just yesterday – the second day of Christmas not being a holiday in the US – the gold price rose considerably in spite of the three leading US stock indices reaching new record highs. This is a development usually resulting in the liquidation of positions in safe havens such as yen, government bonds or gold. However, while the first two hardly moved at all, gold steadily rose. My guess is that many investors, especially in funds, want to close the year with gold positions in their portfolios. After all, the gold price has, quite unexpectedly, seen annual gains of almost 20 per cent in US dollars. Investors may also want to kick off the New Year with gold positions, as the gold price usually rises slightly right at the beginning of the year, due to seasonal factors.
Significant weekly gains in US dollars and euro
Gold traded roughly two per cent higher over the week. In US dollars, it stood at 1,478 $/ounce on Friday morning last week and has since risen, step by step, with only minor setbacks. On Christmas Eve, the precious metal scraped the 1,500 $/ounce mark and has since continued its upward trend, hitting 1,514 $/ounce last night. If little changes until the trading week closes, it would, surprisingly, be the strongest weekly gain since August. Gold currently trades at 1,509$/ounce.
In a countermovement to the previous week, the euro was roughly half a cent firmer against the US dollar this week. Xetra-Gold echoed this strength and rose from 42.72 €/gram last Friday morning to a calculated 43.72 €/gram outside trading hours last night. At the start of trading on Xetra this morning, it stood slightly lower, at around 42.55 €/gram.
Volatility might be in store as the year ends
With the current relatively thinly spread trading tables, the next few days could be dominated by year-end planning. Especially in the last trading hours on 31 December, there have been regular price changes from time to time in the past.
I wish all our readers a relaxing weekend and a good start into 2020.