Highest inflows in French and German gold ETCs
News (Advertising) Arnulf Hinkel, financial journalist – 12.05.2021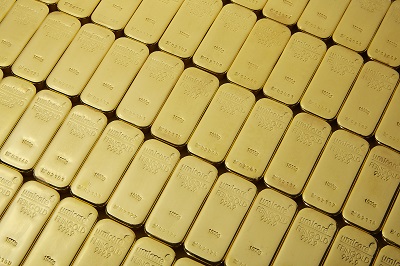 While inflows in gold-backed ETFs and ETCs reached an all-time high in the first nine months of 2020 at over 1,000 tonnes of gold, Q4 was dominated by outflows – a trend that continued into the first quarter of 2021. However, the recovering private demand for gold jewellery, coins and bars effectively counteracted the downward trend in overall gold demand, proving once again that gold demand can be fuelled not only by crisis situations but also by phases of economic upswing – in this case: the recovery of the Asian market.
Outflows from US and European ETFs/ETCs prevailed in Q1 2021
US gold funds reacted to government bond interest rate hikes and the Biden administration's massive Coronavirus relief package with significant outflows, accounting for 86 per cent of global net outflows. Meanwhile, Asian gold ETFs saw growth by 1,046 tonnes in the first quarter of 2021, up 14.6 per cent, according to World Gold Council data.
First signs of European trend reversal in April
Holdings in European gold-backed ETFs and ETCs decreased by 2.6 per cent over the first three months of 2021, equalling outflows of 51.7 tonnes of gold. April brought a turnaround with net inflows of 0.6 per cent on average and even more pronounced growth for individual countries' ETCs. France tops the list with 7.3 per cent growth and the world's highest inflows of US$216.7 million. German ETCs came in second with inflows worth US$118.6 million. By comparison, Chinese gold ETFs gained US$110.6 million in April. The largest German ETC, Xetra-Gold, recorded net inflows of 2.2 per cent in April, compared to 0.4 per cent in March. The physical gold holdings backing Xetra-Gold amounted to 226.2 tonnes at the end of April.