US gold sales weigh on gold prices
Market report Michael Blumenroth – 20.11.2020
Weekly Market Report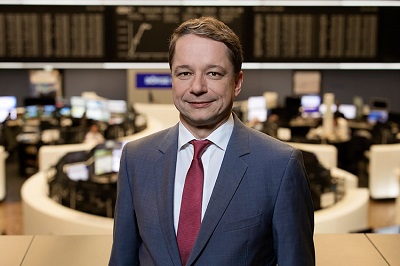 Market observers experienced a déjà vu on Monday, with the midday news of a vaccine potentially effective against Covid-19 causing a brief decline of gold prices. In what might have been a habitual effect, this week's markets reacted more swiftly but less fervently compared to the previous week. In any case, the precious metal recovered its losses the very same day.
The gold price is currently experiencing a harder blow, by what appears to be ongoing sales of gold-backed ETFs in the US. The week before last already saw US selling activity in gold, amounting to around 1.6 million ounces, topping the previous record week of 20 March. This week, however, the figures are of course based on much more extensive holdings. Meanwhile on the US futures exchanges, short selling remains at a high level. On the demand side, we have seen a rise in gold imports in India and China, supported by a rise of both rupee and renminbi against the US dollar.
At the moment, selling pressure in the US seems to be gaining the upper hand and caused an overall decline in gold prices over the course of the week.
Weekly comparison of gold price development in US dollars...
From 1,880 $/ounce last Friday morning, the gold price had risen to 1,899 $/ounce by Monday morning. Following the vaccine news, it dropped to 1,869 $/ounce on Monday afternoon, but recovered back to 1,890 $/ounce the same day. Renewed selling pressure yesterday caused the precious metal to drop back to 1,852 $/ounce. Currently, it trades at 1,867 $/ounce.
... and euros
As the euro rose slightly against the US dollar over the course of the week, the gold price in euro remained somewhat steadier. Xetra-Gold initially climbed slightly within regular trading hours from 51.10 €/gram last Friday to a weekly high of 51.60 €/gram that afternoon. As the week progressed, it receded to 50.35 €/gram by yesterday afternoon. At the opening of trading today, Xetra-Gold stood around 50.50 €/gram.
Covid-19 continues to dominate the markets
The tension between vaccine hopes versus the sharp rise in US coronavirus cases is likely to continue for some time. Next week, we might see position squaring in the run-up to Thursday's Thanksgiving holiday in the US.
I wish all our readers a restful weekend..