Gold continues its sideways course
Market report Michael Blumentroth – 16.10.2020
Weekly Market Report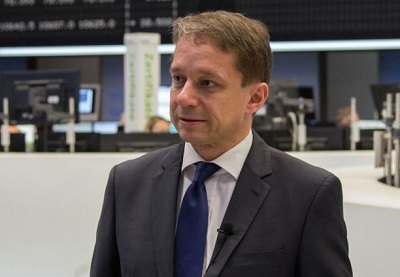 Since the beginning of October, gold has been moving more or less sideways, mostly trading around the 1,900 US$/ounce mark.
The rising number of coronavirus cases in the US and Europe are proving a double-edged sword for the development of the gold prices. On the one hand, the precious metal is benefitting from its safe haven status, while on the other, investor uncertainty is supporting the US dollar, which in turn tends to have a dampening effect on gold prices.
US stimulus package
In addition to the Brexit negotiations, the US presidential election remains in the spotlight. The current narrative on the markets: following a possible election victory of the US Democrats in the Senate and House of Representatives, another major fiscal package to support the US economy could be launched, which in turn would weaken the US dollar in the medium term due to the rise in US national debt.
Gold in US dollars and euro
In the short term, markets seem frozen in anticipation of the US election and the ongoing impact of the coronavirus pandemic. The gold price in US dollars moved only marginally over the past two weeks. From 1,905 $/ounce the Friday before last, it climbed to 1,873 $/ounce on 7 October, after which it picked up somewhat and reached 1,933 $/ounce on 12 October. This morning, the precious metal trades at 1,906 $/ounce.
The price of Xetra-Gold has risen slightly over the past two weeks. After initially receding from 52.30 €/gram on 2 October to 51.35 €/gram on 7 October, rebounded to 52.55 €/gram on 12 October. This morning, it kicked off trading at around 52.35 €/gram.
Markets continue their focus on Covid-19, US presidential elections
The coronavirus pandemic and the US presidential election are likely to remain in the spotlight next week, along with Brexit, if the negotiations fail. Gold prices are likely to continue to take their cues from the US dollar's development.
I wish all our readers a happy and relaxing weekend.