Gold prices consolidate at high level
Market report Michael Blumenroth – 30.04.2020
Market report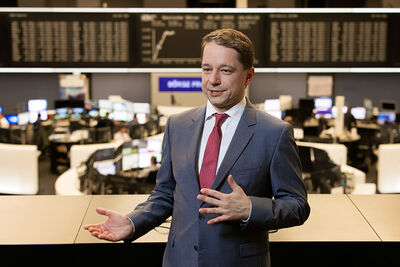 This week, gold has taken a break from the past two weeks' strenuous climbing activity. With no new highs, the precious metal clung close to last week's closing prices.
It kicked off the week in a dampened mood and retreated further until Tuesday – almost a déjà-vu of the previous week. We saw renewed turbulence across oil markets on Monday and Tuesday, generally placing the commodity markets under pressure, which gold also temporarily succumbed to. Selling activity increased, and oil prices and the world's leading stock indices recovered, which in turn muted demand for safe havens. The initial slight selling pressure for gold was outweighed by the effect of the resulting US dollar weakness, so that gold prices recovered.
Slight week-on-week loss
This morning, gold thus trades roughly half a per cent lower than a week ago, when it stood at 1,729 US$/ounce. After rising to 1,736 US$/ounce on Friday afternoon, it had retreated to 1,693 US$/ounce by Tuesday. Due to the current strength of the commodity currencies against the US dollar, it climbed to just under 1,722 US$/ounce this morning and currently trades at 1,720 US$/ounce.
Xetra-Gold: slightly recovered following Tuesday's weekly low
As in the previous week, the euro moved within in a trading range of 1.08/1.09 €/US$ over the course of the week, and now stands slightly higher than last Friday at this time. Within regular trading hours, the price of Xetra-Gold dropped from its record high of 51.90€/gram last Friday morning to a weekly low of 50.25 €/gram on Tuesday, recovering to 50.95 €/gram this morning at the start of trading.
The ECB meeting this afternoon is unlikely to bring significant new insights, and markets are dominated by month-end dispositions and hopes for an early return to normalcy after COVID-19.
I wish all readers a happy and safe May weekend.