In a volatile environment, gold price remains largely unchanged
Market report Michael Blumenroth – 11.12.2020
Weekly market report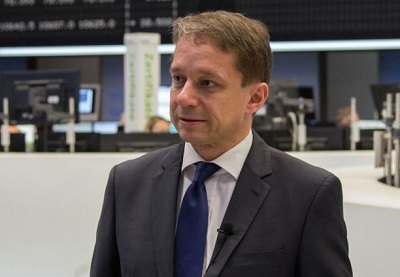 As the week is coming to a close, there has been no identifiable single theme to move gold prices sustainably in one direction or another.
The week kicked off with the markets in a moderately risk-averse mode. Uncertainty concerning a possible Brexit deal and the ongoing talks regarding a new US stimulus package unsettled investors. As a result, safe havens such as gold were in demand at the beginning of the week. Although both issues are yet to be resolved, investors' risk appetite grew as the week progressed. One likely contributing factor: the very first inoculations with the Covid-19 vaccine in Great Britain. A light at the end of the coronavirus tunnel thus seems in sight (despite the surge in infection rates across the US and parts of Europe).
Investors sell gold products, show increasing risk appetite
While overall physical demand for gold is currently strong in Asia, stocks of gold-backed exchange-traded products are seeing heavy selling, especially in the US. This has had a negative effect on gold prices since the middle of the week.
From 1,842 $/ounce last Friday morning, gold climbed to 1,875 $/ounce on Tuesday afternoon. With growing risk appetite across the markets, the precious metal dropped to 1,826 $/ounce on Wednesday evening. A rally to 1,850 $/ounce by Thursday afternoon proved to be short-lived, and it currently trades around 1,835 $/ounce.
Xetra-Gold has seen a similar development. After initially climbing within regular trading hours from 48.75 €/gram last Friday to a weekly high of 49.70 €/gram on Tuesday afternoon, it has since declined. At the opening of trading today, Xetra-Gold is likely to trade around 48.55 €/gram, due to the firmer euro/US dollar exchange rate.
The last Fed meeting of the year
At present, the gold price seems remain torn between the above-mentioned selling of gold-backed products in the US and physical demand from Asia. A highlight before the holidays is next Wednesday's last meeting of the US Federal Reserve in 2020, which could bring a decision on additional bond purchases.
I wish all readers a happy third Advent weekend.