Gold volatile after Fed meeting
Market report Michael Blumenroth – 19.03.2021
Weekly market report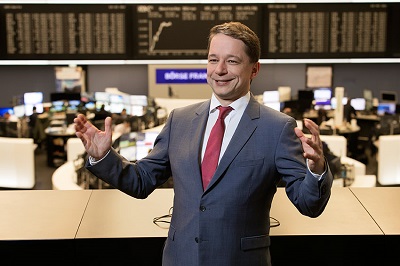 As the week is coming to a close, we look back on a market that has clearly been dominated by the Fed meeting which concluded on Wednesday evening. The top issue in its run-up was the question whether the US central bankers would adjust their estimates for interest rate hikes before 2024 as a result of increased inflation expectations and the recent weeks' significantly higher capital market interest rates for long-dated bonds. The market had already been pricing in the possibility of a rate increase for 2022 and two to three more for 2023, which now seems somewhat brash.
Fed rejects early rate hikes
The Fed did not disappoint those who had hoped for unchanged key interest rates for a longer period. Only seven out of 18 members of the Fed Open Market Committee see any potential for interest rate increases before 2024, although they also expect inflation to rise to 2.4 per cent this year, the economy to pick up significantly and unemployment rates to fall.
Gold and US dollar heavily influenced by high US yields
The Fed's message was clear: it would tolerate inflation overshooting the 2.0 per cent target for a limited period and see the rise in long-term capital market rates as a reflection of economic recovery, not an obstacle to be overcome. As a result, in an initial reaction to the meeting, yields on US Treasury bonds with maturities of up to seven years dropped, but those with longer maturities rose sharply – a constellation which typically causes the US dollar to weaken, which it did. Gold prices rose to their weekly high. On Thursday, market participants changed their interpretation of the Fed meeting's outcome and focused on high inflation expectations. US yields rose to a 14-month high (for ten-year Treasury bonds) and even reached 18-month highs (for 30-year Treasuries). The US dollar strengthened, and gold prices subsequently weakened.
Slight recovery for US dollar gold since yesterday evening
The gold price initially dropped from 1,710 US$ per ounce last Friday morning to 1,699.50 on Friday afternoon. It then recovered significantly to almost 1,730 at the end of the week, and rose further following the Fed meeting, to 1,755. Thursday's setback to 1,720 was due to the firm US dollar and rising US yields. Amid weaker US yields since last night, gold recovered slightly and currently trades around 1,744.
Xetra-Gold mirrors development of gold in US dollars
The price of Xetra-Gold developed similarly within regular trading hours. From 46.10 € per gram last Friday morning it had dropped to 45.80 by the afternoon and advanced to its weekly high of 47.05 on Tuesday. The highs of gold in US dollars occurred outside Xetra-Gold trading hours; after a setback to 46.40 yesterday afternoon, Xetra-Gold traded around 47.00 at the opening of trading this morning.
Gold prices will most likely continue to take inspiration from the bond and currency markets and have digested the sharp rise in US yields following the Fed meeting quite well.
I wish all our readers a relaxing weekend.