Gold stabilises after slip
Market report Michael Blumenroth – 05.11.2021
Weekly market report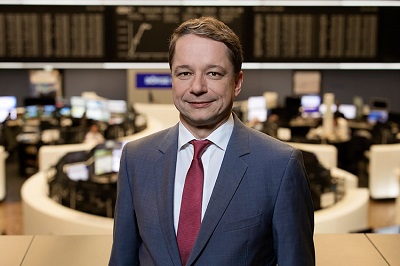 The spectre of inflation continues to haunt the markets, even after Halloween. The rise in consumer prices around the globe in recent weeks turned out to be more drastic than many analysts had forecast: Investors eagerly anticipated the reactions of central banks over the course of the week.
It almost seems as if we were looking at two parallel worlds: On the one hand, central banks, especially those of emerging markets, are taking bold action against rising inflation rates and expectations. Over the past week, Poland and the Czech Republic, for example, surprised market participants with drastic interest rate hikes. On the other hand, ECB president Lagarde rebuffed market expectations for the ECB to raise key interest rates as early as 2022. Fed Governor Jerome Powell also hinted that the reduction in Fed bond purchases currently underway will not necessarily result in the first steps to raising interest rates. The Bank of England, in turn, shied away (at least for the time being) from the key interest rate hike expected by a number of analysts.
Capital market rates and bond yields under pressure
For gold prices, the hesitant scaling back of the expansive monetary policy on the part of the major central banks had the pleasantly supportive side effect that capital market interest rates and yields on government bonds have come under pressure since Wednesday evening. While the precious metal slumped on Wednesday before the Fed meeting, it recovered quite significantly yesterday.
Gold prices are therefore trading at almost the same level as last Friday. They did drop from 1,795 US$ per ounce to 1,759 on Wednesday afternoon prior to the Fed meeting, but recovered to 1,799 yesterday afternoon alongside declining capital market rates. This morning, the precious metal trades only slightly lighter in US dollars, at around 1,798.
Xetra-Gold bounces back above €50 mark
Xetra-Gold, on the other hand, stands slightly firmer due to the weaker euro-US dollar exchange rate, dropping from 49.50 € per gram last Friday to 48.90 on Wednesday afternoon and reaching its weekly high at 50.10 yesterday afternoon. This morning, it started trading around €50.00.
Next week, there is little to look forward to in terms of insightful data or important central bank meetings. This afternoon, however, US labour market data once again has the potential to rock the markets.
I wish all readers a relaxing weekend.