Gold slightly up in calm market
Market report Michael Blumenroth – 20.12.2019
Market report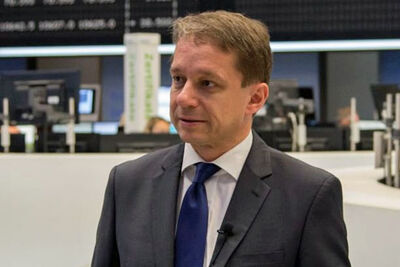 During the past days, holiday tranquillity has settled over the precious metals market as well as most other markets. The only exception: palladium, which rose to new record highs. Futures exchanges saw weak turnover, and price movements remained manageable.
The end of last week, uncertainty regarding major geopolitical issues – the US-Chinese trade conflict and Brexit – faded alongside a supposed agreement on a phase-1 deal between the US and China and the parliamentary elections in Great Britain. However, both issues will certainly continue to dominate the news in 2020.
Investors ignore pending impeachment proceedings
The week saw further central bank meetings and generally rising yields/market rates for Treasuries and European government bonds. On the whole, however, we look back on a calm week, especially in the commodity and currency markets, and market participants remained unfazed by the news of impeachment proceedings.
Gold remains attractive to investors
Meanwhile, the gold price was slightly up this week. Last Friday morning, it traded around 1,472 US$/ounce. In light of preliminary progress in the trade dispute, the safe haven gold receded to $1,465/ounce on Friday afternoon, but by evening, it had rebounded to 1,478 $/ounce. With the exception of a short slip to 1,470.50 $/ounce, it stayed or less between the 1,475 and 1,480 $/ounce marks throughout the entire week and currently trades at 1,478 $/ounce, roughly half a per cent higher than last week – not too bad a result, considering the higher yields and bullish stock markets.
The euro against the US dollar saw a similarly uneventful week, trading about half a cent lighter week-on-week.
Xetra-Gold firmly above 42.70 €/gram since Wednesday
Xetra-Gold also initially fell slightly, from 42.35 €/gram last Friday morning to 42.20 €/gram on Friday afternoon. It then climbed up to around 42.75 €/gram on Wednesday afternoon. This morning, it traded around 42.72 €/gram, close to the weekly high.
Week- and year-end mood across the markets
Looking forward, market participants are getting ready for the holidays, which should spread some calm. On the other hand, price swings might also be ahead due to year-end dispositions.
I wish all our readers a relaxing fourth Advent weekend and happy holidays.