"Gold rush" among German private investors
News Arnulf Hinkel, financial journalist – 01.09.2021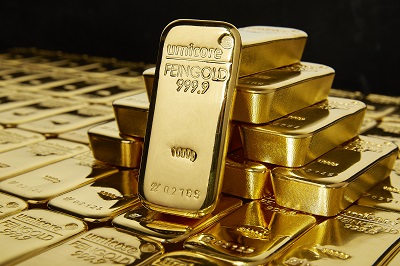 One reason for the Germans' passion for gold might be their somewhat more pronounced risk adversity when it comes to investment strategies compared to private investors in other countries. The ECB's negative interest rate policy, recently also adopted by an increasing number of financial institutions and savings banks regarding their private customers' cash deposits above a certain amount, certainly also plays a role.
H1 2021 with highest gold demand in a decade
According to data recently published by the World Gold Council, German private investors purchased more than 90 tonnes of gold within the first six months of this year and thus top the list of gold investing nations in Europe, followed at some distance by Swiss and Austrian private investors. Compared to other countries, the German appetite for gold is similarly impressive: over the same period, US-based private investors bought only 61 tonnes of gold, an increase of 54 per cent compared to H2 2020. Only in China, at 145 tonnes, has more gold been purchased than in Germany in H1 2021.
Gold-backed ETCs also in high demand
From the start of 2021 to 20 August, the world's ten most heavily traded gold funds and gold-backed ETCs were led by three German ETCs. Xetra-Gold holdings grew by 9.7 per cent during this period to currently more than 239 tonnes. The fact that gold, whether in physical form or as ETCs, is in such strong demand in Germany is due to private investors' fear of inflation, which has proven to be quite justified. The current inflation rate in Germany is at 3.9 per cent, its highest level in 28 years. Experts consider a further inflation increase of up to 5 per cent possible by the end of the year, which is likely to further stimulate demand for gold as a proven inflation protection.
Arnulf Hinkel
Financial journalist