Gold remains steps away from 1,800 US$ per ounce mark
Market report Michael Blumenroth – 23.04.2021
Weekly Market Report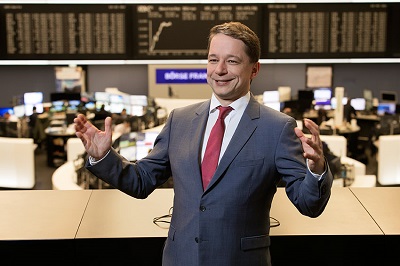 Gold prices were once again not slowed down by the development of US capital market interest rates and US dollar price movements. US government bond price yields were unable to make a lasting recovery after the previous week's setback. The brief period of stock market weakness at the beginning of this week, supposedly triggered by profit-taking, caused the demand for government bonds, considered safe havens, to swell briefly. The US dollar, on the other hand, did not benefit sustainably from this appetite for safety.
Gold demand especially pronounced in Asia
The gold prices may have been supported not only by yields and the still weak US dollar, but also by the continued strong demand from Asia. India's gold import figures in March were exceptional at 153 tonnes (almost five million ounces). China's central bank, meanwhile, has approved additional gold import quotas for commercial banks of around 150 tonnes until the end of May; a quarter of this quota was already exercised in March. However, at least in India, demand is now likely to decline due to the sharp rise in Covid-19 cases.
Gold in US dollar and euro
This week, the gold price rose steadily from 1,764 US$ per ounce last Friday morning to 1,798 on Thursday night. A slightly firmer US dollar has since caused it to weaken somewhat, and this morning, gold traded just below 1,785.
The Xetra-Gold price has also revived. Within regular trading hours, it initially fell from 47.40 € per gram last Friday to 47.05 on Tuesday due to the firmer euro exchange rate, but then recovered to 48.10 on Wednesday afternoon. At the opening of trading today, Xetra-Gold should be trading around 47.70.
Investors keep an eye on upcoming Fed meeting, economic development
The Purchasing Managers' Index, a recognised leading indicator of the economic development in the near future, is set for publication later today. The meeting of the US Federal Reserve should be the focus of market interest next Wednesday.
I wish all readers a sunny weekend and will be back the week after next.