Gold price forecast: What the analysts say
News Arnulf Hinkel, financial journalist – 18.08.2021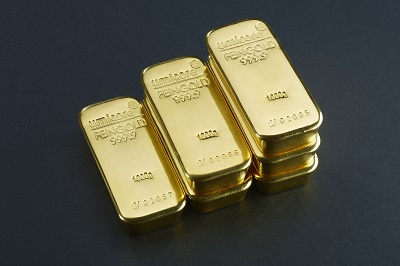 After the sudden collapse almost a fortnight ago, the gold price recovered back to just below 1,800 US$ per ounce on Tuesday. However, the flash crash was already the second price drop within a short period of time, since the Fed's announcement to raise key interest rates in 2023 had also triggered a temporary gold price slump. Does this signify the beginning of a bear market or will gold continue to recover in view of the start of a new inflation cycle, possibly surpassing the all-time-high of August 2020?
Sceptics deem a price decline to 1,670 US$ possible
According to German precious metals portal Goldreporter.de, both Société Générale and Credit Suisse analysts believe that it is indeed possible that the gold price's important support zone at 1,677/1,670 US$ might be strained. If this were indeed to happen, further price losses would be possible. Société Générale sees resistance to the price increase at 1,792 and 1,835 US$ per ounce. The main reasons for this prognosis are US dollar gains and the rising US yields.
Optimists predict 2,000 US$ mark breakthrough by late 2021
Goldman Sachs analysts Sabine Schels and Daniel Sharp see the price for an ounce of gold more likely at 2,000 US$ or higher towards the end of the year, according to Canadian Business News Network BNN. They are counting mainly on a surge in demand from private investors, gold buyers and central banks. According to Goldreporter.de, analysts at Commerzbank, like their colleagues at Standard Chartered Bank, deem the breakthrough of the upward trend from 2019 to 2021 damaging, but see no signs of a fundamental trend change for gold. Standard Chartered Bank analysts forecast an average gold price of 1,820 US$ per ounce in the third quarter and expect a further rise in the fourth quarter of 2021, mainly due to the persistence of negative real interest rates. Furthermore, inflation, which has so far been assessed as short-term by the capital markets, should not be underestimated, since it could prove more persistent than expected, which the recent rise in US producer prices could very well be an indication of.