Gold price at six-month high
News Arnulf Hinkel, Financial Journalist – 10.11.2021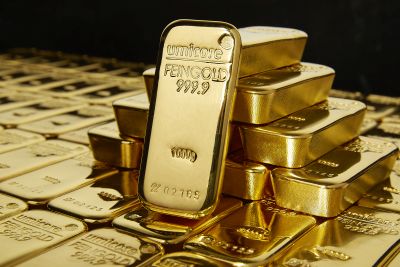 The price of gold has risen by more than 4 per cent to 50.65 € per gram over the past six months – despite recently increasing short-term bond yields and a number of central banks announcing their intention to raise key interest rates and taper asset purchases in the near future. The US dollar gold price, on the other hand, lost slightly within the same period, an ounce of gold most recently trading for just under US$1,823, compared to US$1,835 six months ago, down 0.68 per cent.
Outflows from US gold funds vs. gold purchases by long-term investors
On the one hand, gold demand in the third quarter as well as in October 2021 saw outflows from gold ETFs, especially in the US. At the same time, however, there have been significant inflows in physical gold holdings by private and institutional investor driven by long-term strategies. Recent World Gold Council data shows that global overall gold demand decreased by 7 per cent in the third quarter of 2021 year-on-year, but demand for gold bars and coins grew by 18 per cent over the same period. Demand for gold jewellery, a popular form of investment in emerging markets¸ rose even more significantly by 33 per cent year-on-year – an effect of the recently improved income situation of private households, especially in China and India.
Gold demand in Europe and Asia differed significantly
In Asia, gold funds recorded inflows of 17.5 per cent in October 2021, a development echoing the entire third quarter of 2021. European gold-backed ETFs and ETCs meanwhile experienced minimal outflows of 0.7 per cent, thus also continuing the trend. In Germany, gold-backed ETCs increased by 4.6 per cent in October 2021, and in France by as much as 18.6 per cent. Among the top ten gold-backed ETFs and ETCs with the strongest inflows in tonnes of gold in October 2021, three German ETCs came out on top. Xetra-Gold, with an increase in gold holdings of 19.2 tonnes (an increase of 8.5 per cent), took second place.