Gold investments: safety before return
News (Advertising) Arnulf Hinkel, Financial journalist – 18.10.2019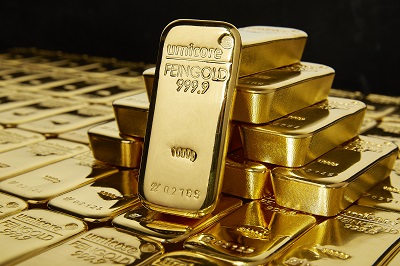 The recent case of PIM Gold has shaken the gold investor community: an estimated 10,000 customers were cheated of a total of 3.4 tonnes of gold worth €150 million. The company had lured investors with the promise of buying and storing gold in their name, and paying an attractive fixed interest on their deposits. Obviously, hopes of sure-fire gains in times of in zero interest clouded of a number of investors' vision. The fact that gold per se does not produce any return is common knowledge. Increases in value are possible only through a higher gold price. The promise of a fixed, attractive interest rate on gold could therefore only be dubious. But how do you actually identify serious gold investment opportunities?
Reputation and history of a provider are crucial
Due to its fragmentation, liquidity and transparency on the physical gold market are low. Instead of looking for the cheapest offer or potential additional services, investors are well advised to focus on reputation, brand awareness and the proven sustainability of the provider, and then look for an attractive offer within the selection of suppliers that meet these criteria. The extent to which a company is subject to supervision, e.g. by BaFin (Bundesanstalt für Finanzdienstleistungsaufsicht, the German Federal Financial Supervisory Authority) should play an important role, too. Due to its business model, PIM Gold was not supervised by BaFin.
Exchange-traded gold products are strictly regulated and monitored
The market for gold-based securities admitted to exchange trading is much more transparent and liquid than the physical gold market. In the case of gold-backed ETCs, the storage of the gold bullions is also monitored. Xetra-Gold, for example, guarantees the delivery of exactly one gram of gold per bearer note. The gold is stored in the German Central Safe for Securities, one of the safest vaults in Germany, and the issuer, Deutsche Börse Commodities, is of course subject to supervision by BaFin.