Gold mining costs up 26 per cent since 2016
News Arnulf Hinkel, financial journalist – 09.07.2021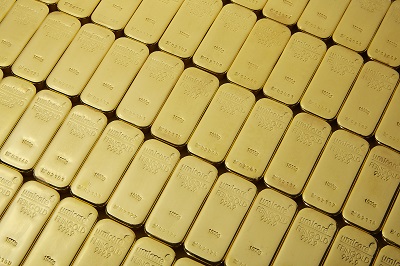 According to the World Gold Council, gold demand in 2020 was 3,759.6 tonnes, which is slightly below the past 20 years' average, which mostly remained within a 3,800 to 4,400 tonnes range. This recent development has been due to Covid-19. The pandemic caused a drop in industrial production , as well as lower consumer demand for jewellery. Considering annual gold production in 1900 was at 386 tonnes and has since risen sharply, it comes as no surprise that mining of the rare commodity has grown increasingly complex and thus more expensive.
Production costs increase from 830 to 1,048 US$ in only 5 years
For several years, most gold mining companies have been publishing their AISC costs – the all-in sustaining cash costs, which, in addition to the operating costs of mining, also include administrative expenses, taxes, capital input for maintaining and developing a mine, capital costs and exploration costs incurred. In Q1 2021, these averaged 1,048 US$ per troy ounce of gold, which is 26 per cent higher than in Q1 2016, according to the Metals Focus Gold Mine Cost Service. While AISC costs usually fluctuate from quarter to quarter, a clear upward trend is noticeable.
AISC margins down 14 per cent since 2020
The profit margin – the difference between the current gold price and AISC costs – per troy ounce plummeted by an average of 14 per cent compared to Q4 2020 (for more information see recent Goldhub blog article by Adam Webb, Metals Focus). In addition to Corona-related higher expenses, e.g. for rapid tests and other safety measures, rising labour costs for highly qualified employees for new gold deposit development projects and a 4 per cent drop in average ore grades, the decreased gold price was also a factor in this development. According to Webb, 4 per cent of the mining companies saw AISC costs above the gold price.