Gold demand surges after Fed meeting
Market report Michael Blumenroth – 01.11.2019
Weekly market report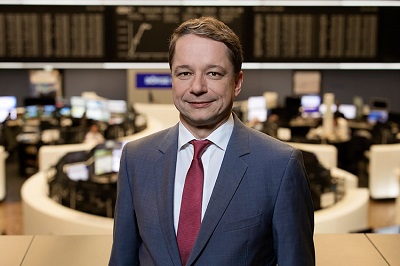 The past week has seen several important events and the publication of economic data. Aamong the most important: the Fed meeting on Wednesday evening. An interest rate cut by a further 25 basis points had already been anticipated across the markets. The more exciting question: whether the Fed would now pause its interest rate measures.
After the information was published on the Fed website and at the beginning of the press conference with Fed Chairman Jerome Powell, investors initially focused on his statement that an interest rate pause was likely and that overall, US economic data was still excellent. As a result, the US dollar rallied, treasuries' yields rose and gold slumped by just under US$10.
Gold price turns changes direction during press conference
As the conference progressed, Powell stated the expectation that key rates would not be raised for an extended period of time and that the Fed might lower them further if economic data deteriorated. This led to a turnaround across the markets, especially in those for government bonds, with yields/market interest rates falling significantly. The gold price rebounded and ultimately rose above its pre-Fed meeting level.
Yesterday morning's Bloomberg announcement of China doubting that a long-term trade deal with Trump would be at all possible resulted in sustained demand for safe havens, i. e. yen and government bonds as well as gold.
Sound week-on-week profit despite turbulence
In US dollars, gold traded around 1,506 $/ounce on Friday morning last week and climbed to its weekly high of 1,518 $/ounce Friday afternoon but slipped below the 1,500 $/ounce mark on Monday and to 1,485 $/ounce on Tuesday as the S&P 500 and Nasdaq reached new all-time highs in the US. At the start of the Fed press conference, the precious metal receded further, from 1,495 to 1,481.50 $/ounce. As mentioned above, gold made up for its losses during the press conference, trading at 1,514 $/ounce yesterday and reclaiming that level this morning.
The euro traded somewhat stronger over the week. As a result, the rise in US dollars was offset by the more expensive euro, initially rising from 43.60 €/gram last Friday morning to the weekly high of 43.95 €/gram in the afternoon. Xetra-Gold receded to 43.00 €/gram on Tuesday. Since Wednesday, it steadily rose to 43.75 €/gram yesterday and kicked off trading this morning at 43.57 €/gram.
Outlook: markets continue to look to US economy
Today, a promising afternoon awaits, with the publication of US labour market data, which will be somewhat distorted by the General Motors strike. Perhaps more important: the ISM manufacturing index for the US. If it continues to disappoint, the probability of a further US rate cut could increase, which of course would in turn boost the gold price.
I wish all readers a restful autumn weekend.