Improved risk appetite indirectly boosts gold price
Market report Michael Blumenroth – 02.10.2020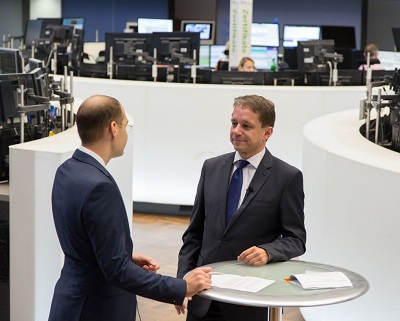 The past week has been characterised by investors' selling activity as we turn the page to a new quarter, with a majority of investors open to risks as they enter the fourth quarter. Stock indices around the world therefore saw mostly robust performance until Thursday evening.
Sound prospects for US stimulus package weigh on US dollar
In addition to economic data, which, especially in the US, was largely above expectations, the US presidential debate and the struggle for a US stimulus package dominated the past week's headlines. Market reactions to the Trump vs. Biden debate were short-lived, but hopes for a trillion-dollar fiscal package in the US rose when Republican and Democratic representatives resumed negotiations.
While market participants would regard the fiscal package as a positive measure likely to boost stock markets, it would cause the US dollar to lose its safe haven lustre. As a result, US stock prices would rise and the US dollar weaken, which is exactly what transpired this week. The US dollar slipped steadily every day until Thursday evening, a countermovement from the previous week.
Weaker US dollar supports gold price
Gold was in demand due to the weaker dollar. From 1,870 $/ounce last Friday, the gold price retreated to 1,849 $/ounce on Monday and has since risen inversely to the weakening US dollar, to 1,912 $/ounce on Thursday afternoon. The precious metal closed trading at 1,905 $/ounce on Thursday evening.
Xetra-Gold also gained over the course of the week. After initially dropping from 51.60 €/gram within regular trading hours to 51.10 €/gram on Monday morning, it rebounded and closed at 52.30 €/gram on Thursday.
Following the US labour market data publication later this afternoon, markets are likely to return their focus on the US presidential elections, and gold prices will probably remain under the influence of the US dollar.
I wish all readers a relaxing weekend.