Fed decision causes gold price to drop, but Trumps tweets provide boost
Market report Michael Blumenroth – 02.08.2019
Weekly market report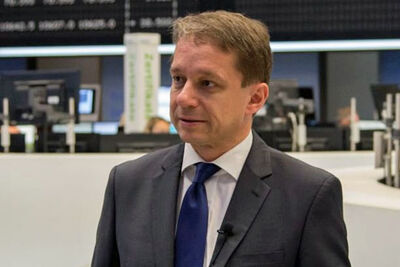 The past days have been turbulent, in spite of the fact that many market participants seem to be on their summer holiday. Even within the past few hours, the gold price has seen strong volatility.
The initial trigger was the Fed meeting. As expected, it lowered key interest rates by 25 basis points. However, roughly a quarter of market participants had expected an even more extreme rate cut of 50 basis points. Fed Chairman Jerome Powell dampened expectations that the rate cut on Wednesday could be the start of a major trend, explicitly stating in the press conference that further rate cuts were not planned. Investors adjusted their positions accordingly, which initially had a negative impact on the gold price. It receded to just above the 1,400 US$/ounce mark.
US punitive tariffs heat up the market
The fact that the noblest of all metals cannot simply be abandoned was demonstrated yesterday evening. Shortly before 8.30 p.m. US President Trump announced his intention to go through with imposing special duties on Chinese goods with a volume of US$300 billion from September 1. Instead of the 25 per cent duty previously threatened, Trump announced 10 per cent on Twitter, to be increased step by step but ultimately possibly exceeding 25 per cent, he later told journalists, blaming Chinese President Xi Jinping for not moving fast enough in the trade talks.
Trump left no doubt that he wanted to put Xi under pressure, announcing that the US would "tax" China until an agreement on the trade dispute was reached. The news sent US stock markets down, and oil prices also fell sharply – the heaviest daily loss in four years. Another important development for gold prices: yields on ten-year Treasuries fell to their lowest level since 2016.
Turbulence on the stock markets, falling yields / market interest rates and a somewhat weakening US dollar exchange rate caused many investors to seek out gold. As a result, the gold price had more than made up for its losses by Wednesday evening.
Gold price in US dollars rises over the course of the week
Gold traded at 1,426 $/ounce on Monday evening this week. After meandering around the 1,430 $/ounce mark until Wednesday evening, it had reset to 1,400.75 $/ounce by early Thursday afternoon following the Fed meeting, thus actually defending the 1,400 $/ounce mark. After the US dollar had already weakened slightly yesterday afternoon and gold started to rebound, it gained further momentum in the evening after Trump's tariff tweets. By the end of the day, it had risen to 1,448 $/ounce, close to its recent six-year high. Last night, profit taking resulted in a small setback to 1,430 $/ounce. At the start of trading today, the gold price rose to 1,439 $/ounce as yields continued to fall.
Gold in euro reaches six-year high
After the Fed meeting and the market's subsequent retraction of excessive interest rate lowering fantasies, the euro receded to a new two-year low of 1.1027 €/$ against the US dollar yesterday. It has since recovered to the current 1.11 €/$, which means that the influence of the exchange rate on the price of Xetra-Gold remains relatively small. From 41.00 €/gram on Monday evening, Xetra-Gold initially rose to 41.40 €/gram before the Fed meeting. It retracted to €40.80/gram yesterday afternoon, but after the US President's trading conflict tweets opened this morning at new six-year highs of 41.70 €/gram and has remained there since.
Focus on US-European trade policy
Although US labour market data, to be published today, is normally the focus of attention, it will (unless catastrophically bad) be overshadowed by the recent escalation in the US-Chinese trade conflict. Market participants will also pay very close attention to what Trump has to say later today, around 7.45 p.m. CET, on his country's trade policy regarding the EU.
I wish all readers a wonderful weekend.