Gold market development echoes previous week
Market report Michael Blumenroth – 28.08.2020
Weekly market report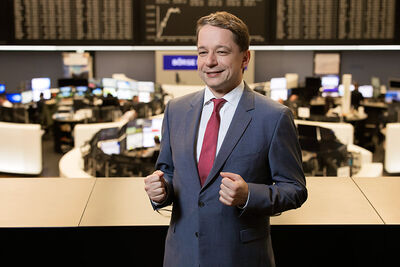 Gold market experts likely experienced today as a déjà-vu. Imitating last week's development, the precious metal traded within a broad margin but by this morning had returned to almost exactly last Friday's levels.
It seems that the arguments for and against rising gold prices are currently more or less balanced. This week, the somewhat weaker US dollar in particular was a reason to expect a stronger gold price. On the other hand, the stock markets, which in the US are hitting record upon record in the S&P500 and the NASDAQ indices, are currently working against the demand for safe havens. The increase in yields/market interest rates for government bonds are also weighing on the gold price, with yields on ten-year US treasury bonds again reaching the levels of early June.
Fed adopts new strategy to allow higher inflation
The trading week's most important event was yesterday's speech by Fed Chairman Jerome Powell. As expected, his core statement was that the Fed, in diverging from its previous strategy, will henceforth allow inflation rates to run moderately above its 2 per cent goal following longer periods where it has run below that objective. This is likely to mean a prolonged period of rather loose US monetary policy. In the short term, however, the new strategy will not lead to any major changes, because the markets have assumed that the Fed would maintain a zero interest rate policy for years to come; the first interest rate hike is currently expected for 2024. In the long term, however, the divergence from the former strategy will become increasingly apparent and inflation expectations could rise.
Gold price in US dollars sees slight week-on-week rise
Gold is thus trading marginally more expensive today than it did a week ago, defending the 1,900 $/ounce mark. From 1,945 $/ounce last Friday, the precious metal had retreated to 1,903 $/ounce by Wednesday afternoon. As Powell began his speech, it advanced to its weekly high of 1,976.50 $/ounce, only to drop to 1,910 $/ounce within the hour. This morning (Friday) it rebounded to 1,950 $/ounce and currently trades around 1,947 $/ounce.
Xetra-Gold sees slight decline compared to last Friday
The price of Xetra-Gold also initially dropped within regular trading hours, from 52.60 €/gram to 51.90 €/gram on Wednesday afternoon, before recovering to 53.45 €/gram on Thursday. Earlier this morning, Xetra-Gold traded at 52.55 €/gram.
Today, end-of-month selling might influence the gold price, especially in view of Monday's summer bank holiday in the UK. Next week, the gold markets are also likely to look to the currency and interest rate markets for direction.
I wish all readers a relaxing weekend.