European pension funds increasingly focus on gold
News (Advertising) Arnulf Hinkel, financial journalist – 27.07.2021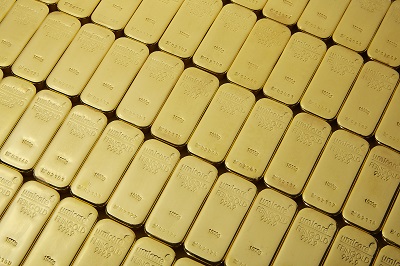 Commissioned, among others, by exchange-traded commodities (ETCs) issuer Global Palladium Fund, the British financial service provider NTree International recently queried 55 UK-based pension funds and 150 pension funds across Europe about their assessments of precious metals in general and gold in particular. The survey covered both forecasts for the development of precious metal prices and the respective investment plans for the next twelve months.
75 per cent of surveyed fund managers plan gold allocation increase
85 per cent of the European pension funds participating in the survey, which together hold assets under management of more than €180 billion, believe the gold price will increase within a year. Therefore, three quarters of the survey participants expressed their intention to increase the share of gold in their pension funds in the future. Only 5 per cent plan to reduce their gold exposure. In the survey among 55 British pension funds with a cumulative investment volume of above €64.55 billion, 64 per cent also indicated plans for above-average increases in their gold investments over the next twelve months.
Pension funds see gold as hedge against dollar weakness and inflation
At 71 per cent, most of the European pension funds' surveyed representatives said they value gold as a hedge against a weakening US dollar, while 67 per cent rely on gold as protection against high inflation rates. As a motive for increasing their gold allocation, 13 per cent of the respondents said they expect gold prices to rise over the course of the year due to significantly improved fundamentals. 75 per cent also cited the easier and more price-efficient tradability of gold through the wide choice of physically-backed exchange-traded products (ETPs) such as the gold-backed ETCs approved for funds and private investors in Europe as a reason they have increased their gold allocation and plan to stick to this approach within the next twelve months.