ETFs/ETCs: Currently only China, Germany and France are increasing their gold holdings
News Arnulf Hinkel, Financial Journalist – 27.07.2022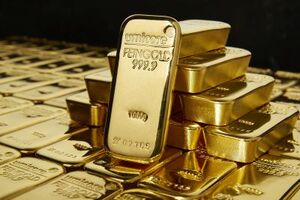 In H1 2022, the global gold holdings managed in gold funds and ETCs increased slightly. While 3,572.1 tonnes of gold were managed in gold-backed ETFs and ETCs at the end of 2021, gold holdings have increased to 3,738.1 tonnes year-to-date, according to the World Gold Council. Apart from a phase from 24 July 2020 to 19 February 2021, when assets under management briefly rose to as much as 3,926 tonnes, this is the highest volume of gold ever managed in gold ETFs and ETCs. However, these figures do not reflect current developments on the capital market.
Big US investors act on rising interest rates and a weakening stock market
Although US gold funds have grown by 94.1 tonnes year-to-date, they have recently recorded significant outflows: 25.8 tonnes in June and another 10.6 tonnes over the course of last week alone. In addition to a very strong US dollar, trading at its highest level in 20 years, this is mainly due to the Fed key interest rate hikes, with the announcement of another rate hike expected this week. Since the US stock market, curbed by interest rate policy, currently offers only limited attractive investment opportunities, many major US investors are shifting part of their gold and stock investments into bonds.
Euro gold price benefits from weak eurozone currency
Besides Chinese gold ETFs, which have seen outflows of 13.5 tonnes since the beginning of the year but have gained 3.9 tonnes in the last week alone, demand for gold-backed ETCs denominated in euros has been increasing. Although European gold ETCs have recorded considerable inflows totalling 108.2 tonnes year-to-date, the gold holdings of many European ETCs are stagnating or even slightly deceasing. Only French and German ETCs are currently experiencing some inflows. Xetra-Gold, whose gold holdings have grown by 5.2 tonnes in 2022, is also benefiting from the euro gold price development. Its price is up 6.1 per cent year-to-date, from €51.24 to 54.41 (as of 25 July 2022).