Drop in US yields supports gold
Market report Michael Blumenroth – 16.04.2021
Wöchentlicher Marktbericht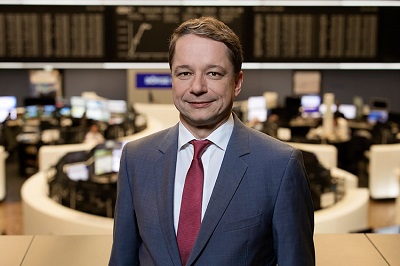 Last week's pattern continues. US economic data published this week was once again convincing. Yesterday's figures on initial jobless claims, for example, dropped to a ten-month low and retail sales rose by an impressive 9.8 per cent in March compared to the previous month. It thus appears the US is heathy and strong. Over the course of the week, however, US capital market interest rates dropped significantly, especially following the excellent figures published yesterday. Yields on ten-year US government bonds, for example, declined twelve basis points from the beginning of the week until last night. The US dollar was also affected by receding US yields and depreciated moderately as the week progressed.
Gold gains traction
Both happened to the delight of gold investors. Due to the lower yields and the weaker US dollar, the gold price was able to recover and rise. It initially fell from 1,750 US$ per ounce last Friday morning to 1,724 on Tuesday. Yesterday, however, the precious metal took off and jumped from 1,735 to almost 1,770, its highest level since the end of February, moving contrary to the declining US yields. This morning, gold traded at 1,764 US$ per ounce.
The price of Xetra-Gold also rose slightly. Within regular trading hours, it first dropped from 47.30 € per gram last Friday to 46.60 on Wednesday afternoon due to the firmer euro exchange rate, and rose to 47.50 yesterday afternoon. At the opening of trading today, Xetra-Gold should be trading slightly lower, around 47.40.
Calm waters ahead
The ECB meeting next week should not hold any surprises. The gold price is likely to remain under the influence of the bond and currency markets' movements.
I wish all readers a relaxing weekend.