Figure of the month: 225 tonnes of Xetra-Gold
News (Advertising) Arnulf Hinkel, financial journalist – 01.08.2020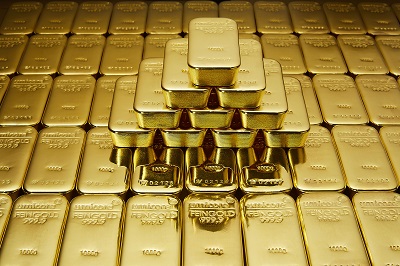 At roughly 225 tonnes, the gold holdings of Deutsche Börse Commodities exceed the gold reserves of 78 of the 100 countries and institutions with the largest gold reserves. The central banks of countries such as South Korea, Romania, Iraq, Kuwait or Indonesia each hold less than half as much gold as European private and institutional investors have invested in Xetra-Gold.
Continuous gold rally since late 2018
In March 2010, Deutsche Börse Commodities reported Xetra-Gold assets of €1 billion under management, which equalled gold holdings of 38.5 tonnes. At the time, one gram of gold was valued at €26.75. Today, those gold holdings would have doubled in value, to €2.1 billion.
In June 2010, Xetra-Gold holdings for the first time exceeded 50 tonnes, and in September 2016, they topped 100 tonnes. Over the past three years, holdings have again doubled. This is not only due to the numerous geopolitical and economic uncertainties and crisis situations, but a result of the increasing availability of Xetra-Gold on European markets: since the end of 2019, Xetra-Gold has also been available for trading in Denmark, Finland, Norway and Sweden.
Global comparison: growth potential remains
Xetra-Gold is one of the most traded gold-backed ETCs in Europe; only the British iShares Physical Gold ETC manages more gold at 234 tonnes. Coming in third is the Invesco Physical Gold ETC with 206 tonnes of gold, also based in Britain.
Outside Europe, where ETFs on commodities can be issued and traded, there are, however, considerably larger gold funds. The world's largest gold-backed ETF is the SPDR Gold Shares ETF, issued in the US, with massive inflows from major investors such as the Bank of America, Morgan Stanley, Goldman Sachs and Black Rock. The SPDR Gold Shares ETF holds more than 1,200 tonnes of gold.