Central banks also benefit from the gold rally
News Arnulf Hinkel, financial journalist – 06.08.2020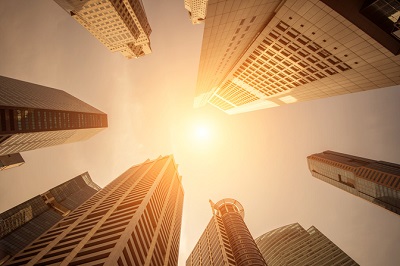 Gold is an integral part of the foreign currency reserves of almost all central banks. During the COVID-19 pandemic wave in March and April, the World Gold Council analysed in what ways the steadily increasing gold price may affect the performance of foreign currency reserves. In contrast to the majority of investment portfolios, a typical foreign currency reserve portfolio is composed with safety and liquidity as the absolute priority. And while investors also seek a certain level of return, it is less important.
A 10 per cent addition of gold can double performance
The bulk of foreign exchange reserves traditionally consists of G10 bonds and US Treasuries. The reserve currencies vary from country to country. For example, the foreign currency reserves portfolio of the ECB primarily contains US dollars, Japanese yen and Chinese renminbi to hedge its foreign exchange transactions. According to the World Gold Council study and based on the performance of a traditional foreign currency reserves portfolio of 1.07 per cent p.a., a 5 per cent gold admixture could increase portfolio performance by almost 50 per cent to 1.53 per cent; an allocation of 10 per cent gold would allow for an increase to 2 per cent.
Internationally, the amount of gold in foreign currency reserves varies widely
In recent months, the Fed, the German Bundesbank and the central banks of France and Italy have benefited most from the gold rally as they hold the highest gold reserves. Fed gold holdings account for 73.9 per cent* of total reserves, while those of the Bundesbank account for 69.2 per cent*. The gold holdings of the Italian and French central banks are 65.5 per cent* and 59.0 percent*, respectively. However, 64 of the 100 countries with the highest gold reserves are below the 10 per cent threshold, and therefore only benefit from the strong gold performance to a limited extent.
*As of December 2019